Installation view

She left, she left again, she left once more, 2022, solo show at Agios Roccos church, Chania-Crete

In the exhibition She left, she left again, she left once more, Eleni Bagaki presents a new series of paintings along with a publication. The artist continues her research around the ideas of wandering, time, place, and sense of belonging through an autobiographical perspective.

The first part of the exhibition constitutes of paintings of the artist's encounters and friendships. The community accompanying Bagaki is - like herself - nomadic, in constant motion. The members of her community, even if they appear autonomous, are abstractly connected to each other. How could a community that is scattered in different parts of the world constitute a "place", a fixed reference point?

In the second part of the exhibition Bagaki presents her homonymous publication, written over the course of a 3 year traveling and living from place to place in the context of art residencies. In an existential quest, she traveled to Hucisko, Berlin, São Paulo, Stockholm, Fogo Island, and Bergen before moving back to Athens. The above cities become the background where the artist explores the act of leaving/living in the search for happiness and some kind of meaning.



Sotiris
, 2022, oil on canvas, 40 x 50 cm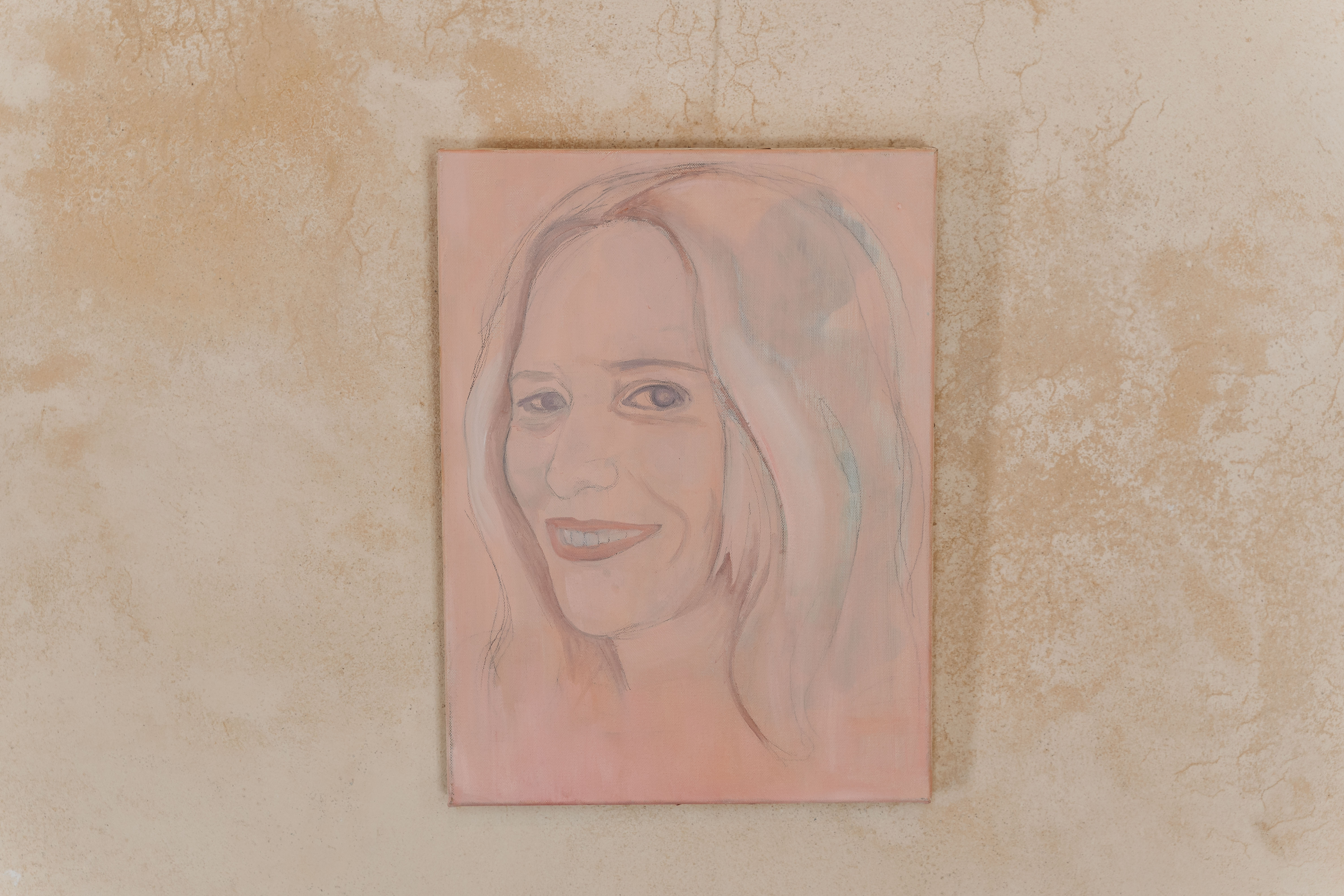 Ilektra
, 2022, oil on canvas, 30 x 40 cm
A significant moment
, 2022, oil on canvas, 120 x 180 cm
Laura, 2022, oil on canvas, 60 x 80 cm


The essence is real, 2022, oil on canvas, 150 x 140 cm